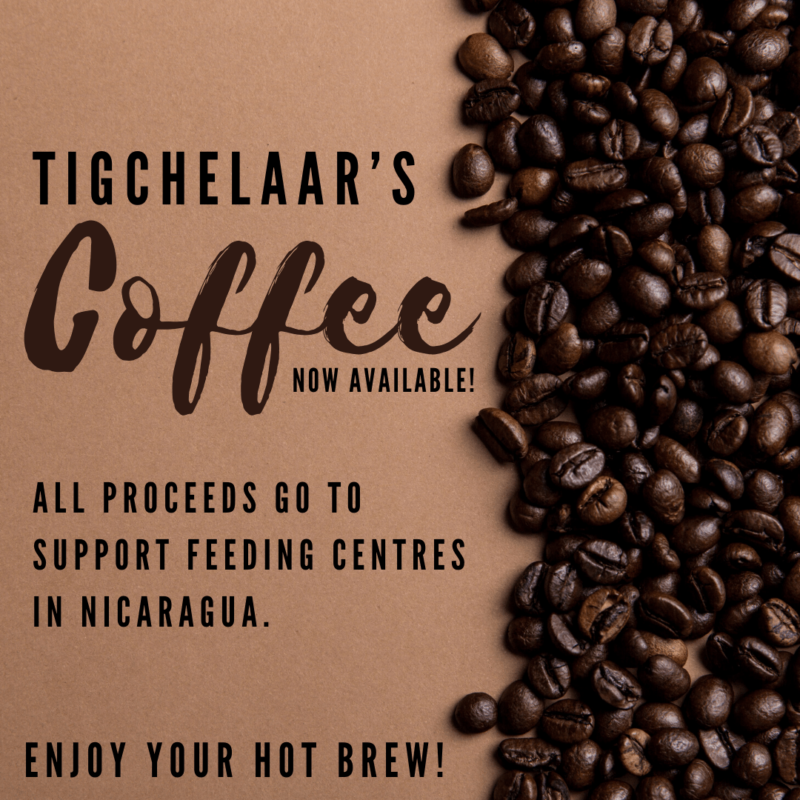 Coffee Orders
Peter and Yesenia Tigchelaar serve as missionaries in Nicaragua with Child Evangelism Fellowship. One of their initiatives is feeding centres for children, and to financially support that, Peter's parents, John and Claire began selling Nicaraguan coffee. Since John's death, Claire has learned the intricate art of roasting coffee and is available to purchase. 
(For Cambridge & Surrounding area)
Orders can be made directly to Claire by emailing her at jonnytig@gmail.com.  In your order please provide the #of pounds, the roast (light, medium, bold, X bold), and whole beans or ground. 
Payment – $15/pound.  E-transfer only to jonnytig@gmail.com.  
All orders and payment must be in by Sunday July 5. Scott will pick up the coffee on July 6 and will deliver the black gold directly to your home ☺.  
All proceeds go to support feeding centres in Nicaragua.  Enjoy your hot brew!