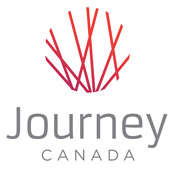 Made In God's Image Seminar
This free seminar is presented by Journey Canada.
The Seminar will be held on Thursday Feb 7, 7-9 pm in the Cambridge Vineyard Church auditorium. Journey Canada is a community-based, Christ-centred discipleship ministry that exists to help people find hope and live life through experiencing Jesus in their relationships, sexuality and identity.
Who is Journey for?
People participate in a Journey program to address a range of personal experiences—from sexual abuse to addiction, from anger problems to low self-esteem, from sexual identity to divorce. The vast majority of people who enroll in Journey want freedom from addiction and healing from abuse.
2 staff from western Canada will be leading the discussion. There will also be a time of shared testimonies by guests. The seminar will conclude with a time for Q&A (questions submitted anonymously via text)
For additional information, contact Glen Nyhus  glen@journeycanada.org
To learn more about Journey Canada click below to visit their website.