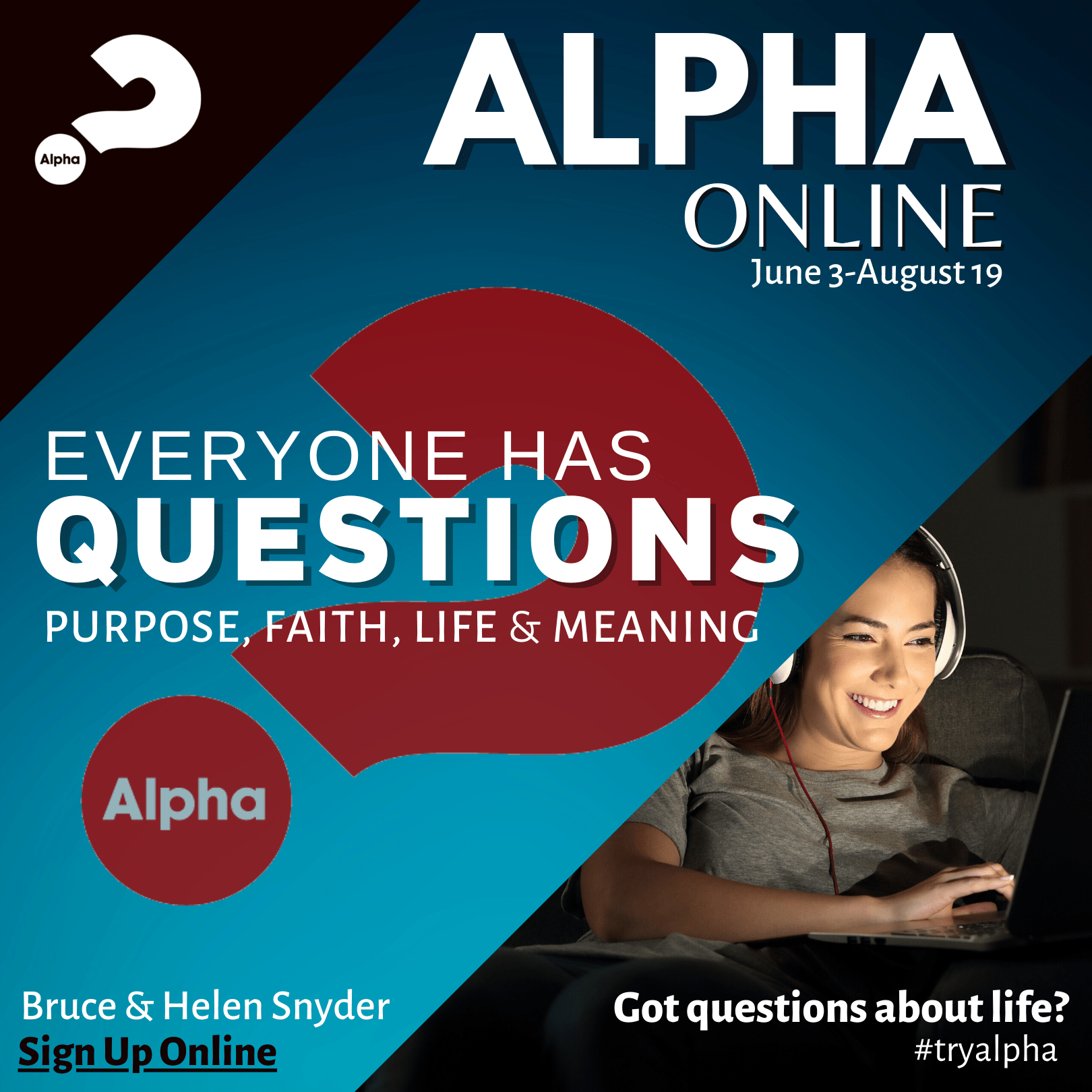 Alpha Course
ALPHA  ONLINE will start on Wed June 3 at 7:30 -9:15 each week and go till Aug 19, via ZOOM.
This is a wonderful opportunity to join us or to invite a friend to explore some of life's big questions.
Alpha is an opportunity for anyone to explore the Christian faith. This online course will allow you to listen, learn, discuss and discover.
There is a lively video, and a discussion group, where you can interact with others and get to know each other. This is a good time to ask questions and check out
" Who is Jesus?", "What's the meaning of life?"," What relevance does Jesus have for our lives today?"
It is designed for newcomers as well as those who want to go deeper in their understanding  of their faith

Please sign up by e-mail to brulen4@gmail.com as soon as possible to let us prepare for you.!